Sirio New Vector 4000 10M-HAM Tunable Antenna Big Vertical, Big Signal, great for DX
Sirio New Vector 4000 10M-HAM Tunable Antenna Big Vertical, Big Signal, great for DX
Brand:

Sirio

Product Code:

SIR-CBBA-NV4K
In Stock
The Sirio classic Vector 4000 base antenna has now been upgraded and this very latest version has just arrived with us, if you are looking for reliable long distance contacts, the New Vector 4000 is for you !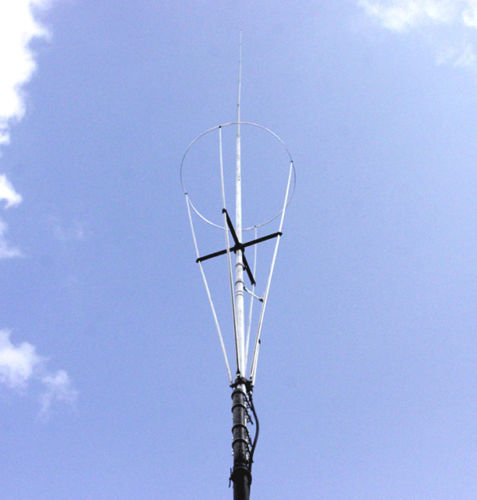 3/4 λ Base Station antenna tunable from 27 to 28.5 Mhz. Made of tellescopic anti-corodal aluminium tubes. Its long and robust whip allows perfect performances and very good connections at distances too.
Excellent Reports on Sirio Vector 4000 10M-HAM Base Antenna!
Verified Purchase
Best vertical I have ever used on 10m and i have tried a lot of them. This is a close copy of the Avanti and they had a great design with the original sigma4. I would advise everyone to guy this antenna about half way up with nylon rope because it does sway a lot in any bit of wind.

Features:
Base station antenna
Omnidirectional
Tunable by whip length adjusting
High power handling capability
Made of aluminium alloy 6063 T-832
UP-GRADE: Lower radiation angle for the best DX, new tuning possibility

Electrical Data
Type: 3/4 λ coaxial J-pole
Frequency range: tunable from 27 to 28.5 MHz
System: 10M-HAM
Impedance: 50Ω
Radiation (H-plane): 360° omnidirectional
Polarization: vertical
Gain: 2 dBd, 4.15 dBi
Bandwidth at SWR ≤ 2: ≥ 1400 KHz
SWR at res. freq.: ≤ 1.2
Max. power: 1000 Watts continuous, 3000 Watts (PEP) short time
Feed system / position: Gamma match / base
Connector: UHF-female

Mechanical Data
Materials: Aluminium, Steel, Nylon
Wind load / resistance: 329 N at 150 Km/h / 130 Km/h
Wind surface: 0.29 m²
Height (approx.): 8480 mm
Weight (approx.): 4700 gr
Mounting mast: Ø 35-42 mm
Tags: 10M-HAM Base Antenna