Harvest CA-35R 400W Coaxial Lighting Surge Protector SO-239s
Harvest CA-35R 400W Coaxial Lighting Surge Protector SO-239s
Brand:

Harvest

Product Code:

NIS-ACCY-350V
In Stock
This high quality coax surge protectors offer wide-band capability with extremely low loss, it boasts an insertion loss of less than 0.1 dB. It can withstand a 6000A current of shock. This is a favorite for HF-VHF-UHF range.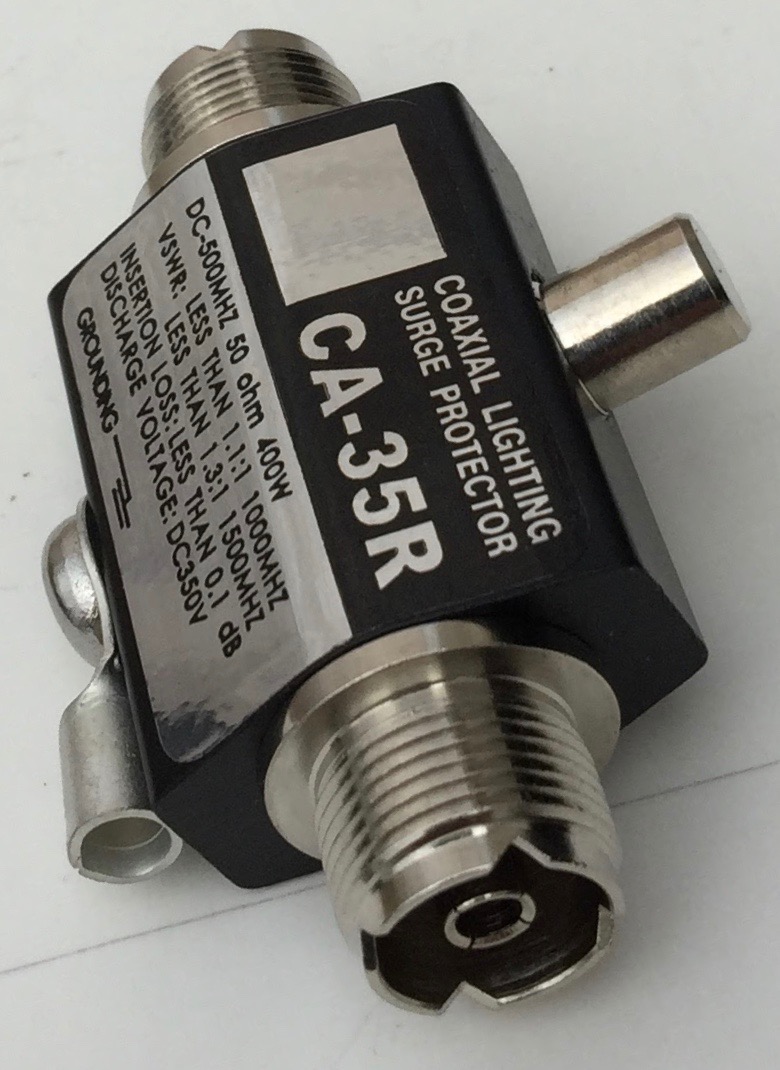 Frequency range: DC ~ 500 MHz
Impedance: 50 Ohm
VSWR: < 1.1
Insertion loss: 0.1 dB
Max. power rating: 400W PEP
Discharge voltage: 350VDC
Impulsive Discharge voltage: 1000V (1x40µS)
Impulsive Discharge current: 6000V (1x40µS)
Repetitive Impulsive Discharge: 350VDC ±20% 500A, 500 times
Insulation: up to 10.000 MOhm / 100VDC
Dimension: 78 x 41 x 20 mm.
Connector: 2x SO 293
Tags: Surge Protector